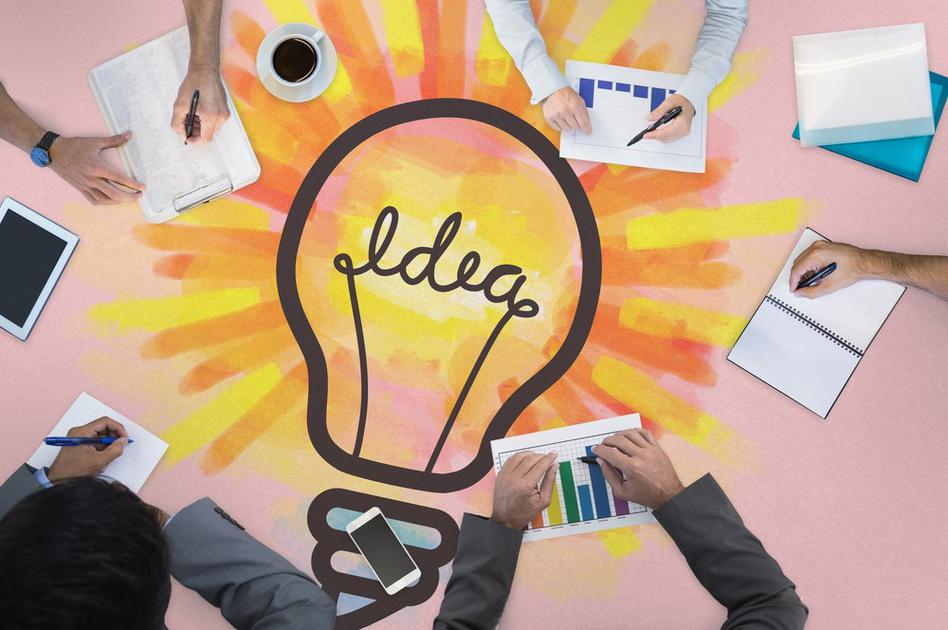 How to Net BIG Gains with Negligible Investment
9 Jun. 2022
Low investment in business might sound like a distant dream but take it from me it's not. It is in fact quite achievable and with some thought and a little planning you could set up your business for little or nothing.
Sounds too good to be true.

Well here are 5 zero to low-cost business ideas to help you net BIG GAINS with negligible investment.
1. Consultancy
Anyone with some experience, expertise, and skills in a niche area can turn consultant. What is more? You need little more than your cellphone, laptop, and an internet connection to get on the road of setting up a consultancy.

You can even set up a free blog with tools like Blogger, a free Facebook page, and a Linkedin profile and you have started your own consultancy. Spread the word around by encouraging people to like your page or profile!

2. Teaching
Teaching from home, taking personal lessons, training, or delivering modules online via Skype or YouTube are just some possibilities you can explore. Oodles of patience, a genuine interest in people, and networking, and the willingness to adapt to the needs of learners are some essential qualities you need to teach and tutor people.
Platforms like Skillshare enable you to teach a plethora of courses online. The possibilities are mind-boggling. From branding, calligraphy, typography to honing business skills, the range on offer is diverse. The biggest advantage is that you don't really have to go anywhere to conduct a class. Shoot an instructional video and you're on course.
3. Hiring
It's the new business…renting clothes, accessories, books, and toys are just some ideas worth exploring. In a bid to promote frugal living and helping people overcome their temporary needs for products while steering away from accumulation, hiring is a great business opportunity.
Look around you…rope in friends, family and gather stuff that can be used and hired out to other people. Either that or procure new things to create an inventory that you can use to hire out.
4. Urban Gardening/Farming
With lifestyles in all cities veering towards clean and green living, raising flood inflation, and a growing tribe of people favoring organic foods the concept of urban gardening is being embraced with enthusiasm. Use your garden patch, terrace, or windowsill to grow exotic vegetables and rare herbs to begin your foray into urban gardening. The other option is supplying aspiring urban gardeners with supplies like seeds, information, and training.
5. Catering
Each and every one of us who cooks has his or her special treats, dishes that he or she can rustle up in signature style. Running a catering business around your specialty as a cook might just be the thing to do. Else opting for simple things like just cupcakes, desserts, cookies, pies, bagels, and doughnuts with a hole in the wall shop might be the best thing to do.
Another idea is to work around single food products like fondue, kebabs, seafood, fudge, and make your setup a specialty. There is a small but niche market for gluten-free foods too. Depending on religious leanings halal foods or Kosher meals are also an option worth exploring.
6. Translation
This is a lucrative opportunity especially when you know people who look for translation facilities. Tap into an expat network or set up a business that provides foreign students with translation facilities or connect with companies who look for interpreters and translators.
7. Crowdsourcing
Bank on people power to help companies garner resources and ideas from a number of people. There are companies – e.g.Get a Slogan, OneLiners.co, and some others – that encourage people to submit one-liners and sell them to companies looking for slogans and one-liners. The idea is to reward people who come up with these ideas and help companies find resources at a fraction of the cost they would have otherwise incurred.
8. Project Work
All over the world students are constantly looking for help with their project work. So if you have access to the required resources like books and journals, a flair for writing and drawing then assisting them with their projects might be an opportunity worth exploring. Even a niche area like the preparation of PowerPoint presentations and handouts here is a good idea.
9. Vending Platforms
Organize a flea market or set up an e-commerce site for crafters. Take a leaf out of the Etsy experience to help connect buyers and sellers looking for a platform to sell. Never Liked It Anyway is an online venture that helps people get rid of stuff their "exes" gave them. A great way to meet financial needs while you get rid of the "ex" files literally!
10. Photography
Candid photography has grabbed the attention of so many people. From wedding shoots to newborn photography, the range of services on offer is very wide. If you have an eye for photography, then enrolling in a course and investing in a good camera is probably among the first few things to do.
The power of a Facebook business page and Instagram can be used to spread the word around. A website or an online portfolio that is well presented will work wonders.
For a creative mind, the sky is the limit. So, go ahead! Believe in yourself and take the road less traveled with your very own low-cost startup.